Almonte Celtfest: Virtual Edition 2020
Tune into our talented lineup on Saturday, July 4th and Sunday, July 5th on our Facebook page here.
The festival is free to attend, however donations are encouraged as all proceeds will go to performers.
Click here to see what options are available.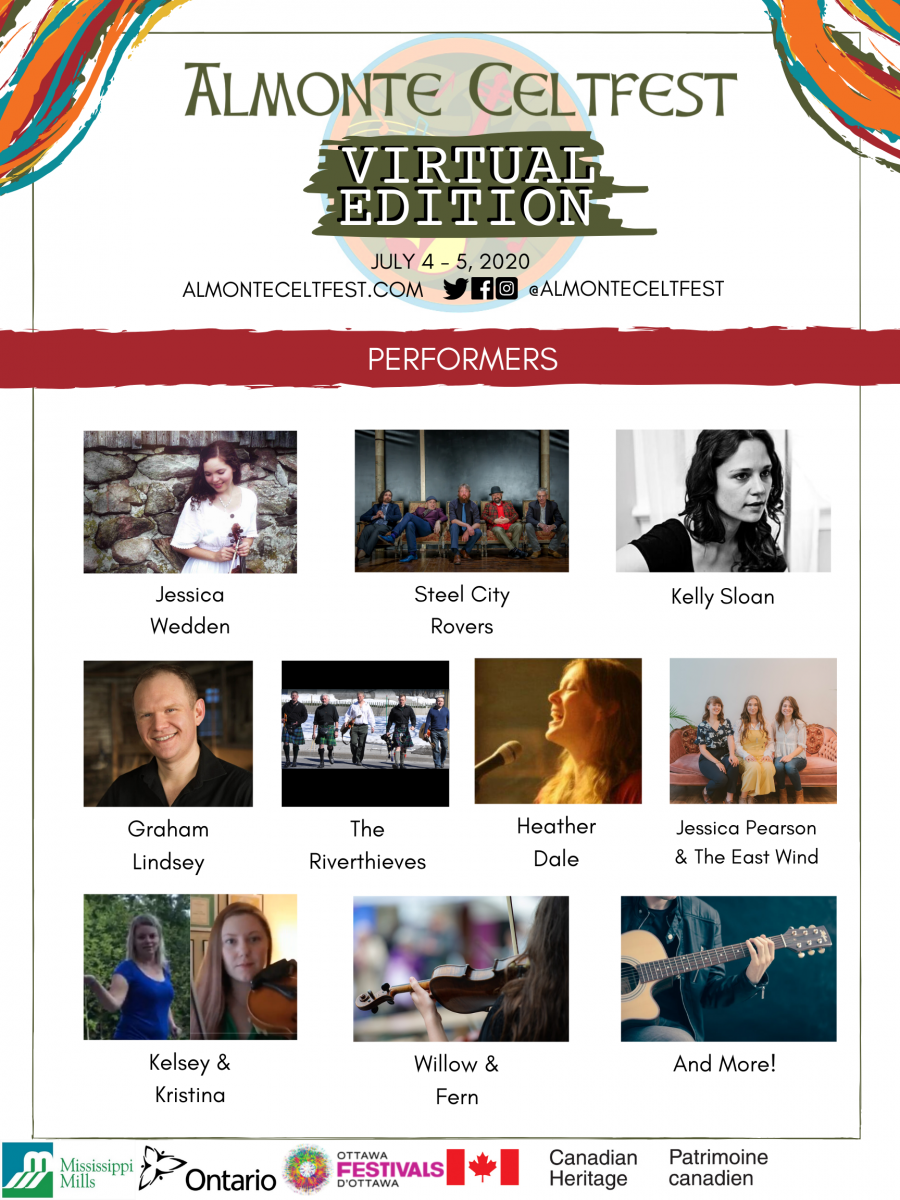 Follow us on Facebook, Instagram, and Twitter to stay updated!
Thanks to our major sponsors
Merci à nos commanditaires principaux.